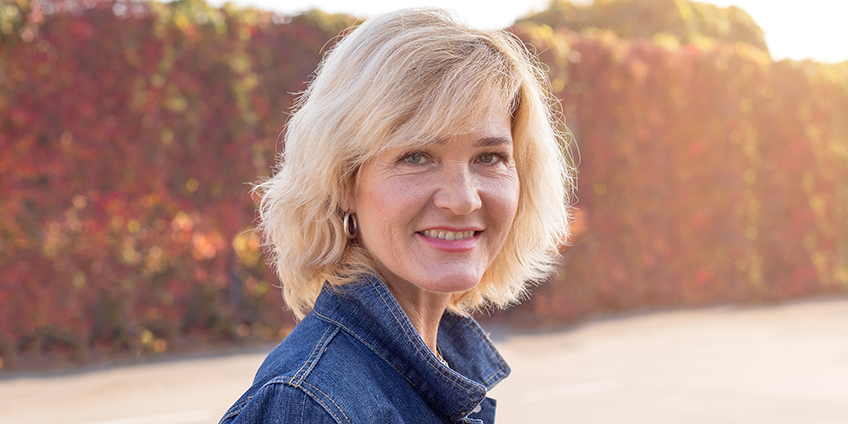 "How I managed to restore my lungs after 30+ years of smoking"
А story of a woman who successfully quit smoking.
Written by: Mia Smith
---
"I began smoking for one simple reason: everyone around me did it.
Both my parents were heavy smokers. I started smoking at 15, sneaking cigarettes from them when they weren't looking. I wasn't alone, and as the youngest of five, all of my brothers and sisters picked it up.
At one point, everyone in the house smoked.
When I was 17, my parents started sending me to the store with a note saying that I had permission to buy cigarettes for myself and for the rest of the family.
Оther adults I knew growing up and many of my classmates also smoked. My friends and I often smoked on our way home from school, walking along the riverbed so we didn't get caught. But even if we did, it wasn't a big deal.
Smoking was just what everyone did.
Over the years, smoking became less of something I did on occasion and more of an addiction. I got married at the age of 22 to a man who was also a smoker, and so smoking continued to be a part of my life. By my early 30s,
I was smoking about a pack a day
and smoking was intertwined into my daily routine. Wake up, have a cigarette. Eat breakfast, have a cigarette. After lunch, after dinner, cigarette.
I WAS UP TO TWO PACKS A DAY
How much I smoked was often related
to my levels of stress.
When I was between jobs, I smoked more than when I was working. Once, after I had been laid off,
I was up to two packs a day.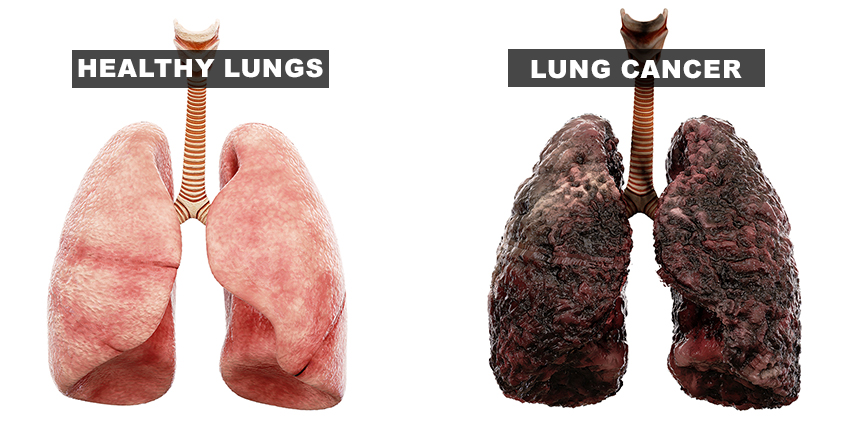 My dad was a heavy smoker and over time
developed lung cancer.
He lived with the disease for a few years but
in the end we lost him.
I was devastated.. I blamed it all on the cigarettes and the fact that he didn't manage to quit smoking.
Many people around me quit smoking. My mom and most of my siblings are smokefree. I, too, tried to quit smoking a couple of times. A few years ago, I noticed that
my health was declining
, it was hard for me to take deep breaths and I started coughing. It was harder for me to keep up with my two children, who also desperately wanted me to quit. I could go three weeks without a cigarette, and then my husband would walk by smelling like a cigarette and I'd light up again. Or something stressful happened and
I'd need the cigarette to calm my nerves.
The timing wasn't right before,
but it is now.
Smoking has always been there, a constant in my life, but it was
time to change
my bad habit and take care of my health. At the age of 53,
I finally quit smoking for good.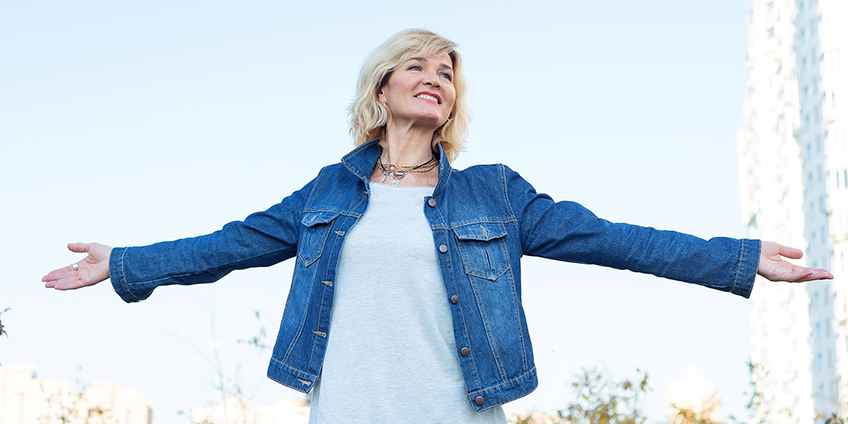 AND THIS WAS MY SOLUTION
But
my lungs were so damaged
from all the years of smoking so I had to find a way to bring back their health. I was searching online for a product that supports lung health and I came across this
Herboxa food supplement.
I wanted to find out more info about it and read some really good customer feedback
that it actually works
. It's all natural, it helps your lungs detox from the toxins and revitalizes them. I ordered one box of Herboxa Lungwort and after one month of taking them I felt so much better.
I started breathing easier
, the cough was gone after 3 weeks and it was clear that my lungs are healing from all the damages that smoking caused.
I've been taking Herboxa for 3 months now and I was at my pulmonologist's office yesterday. We did a scan of my lungs and they appeared to be in super healthy condition. The doctor even said it didn't look like
I had ever been a smoker
. I was so happy. I already felt healthier, breathing freely and easily, not gasping, not coughing, but to hear it from a specialist was amazing to me too! I am grateful to have found this food supplement that has literally saved me and my lungs!"
This was the story of our client Rebbeca Hart, who successfully quit smoking and and
regained the health of her lungs
thanks to Herboxa Lungwort. Let us tell you more about this product.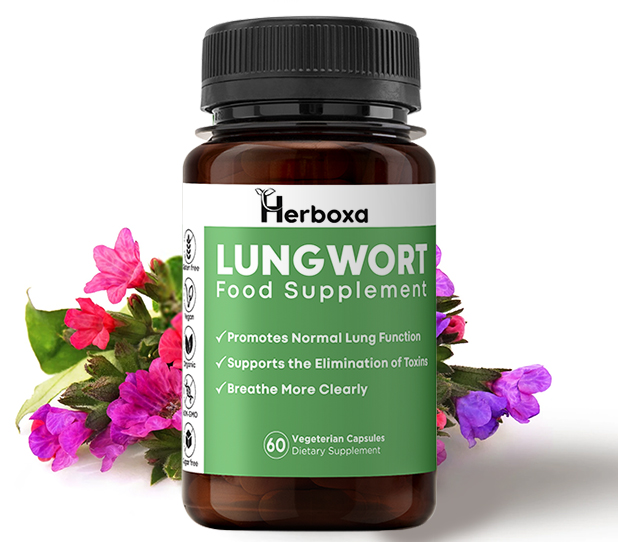 Lungwort, also known as lungwort leaf or Pulmonaria officinalis, is a natural plant that has been used around the world for a variety of
respiratory ailments,
including coughs, colds, bronchial detoxification and catarrhal concerns.
LUNGWORT CAPSULES AND HOW THEY HELP YOU
★ Helps the detoxification of the lungs
★ Revitalizes lung vitality and strength
★ Soothes throat soarness
★ Supports normal breathing
★ Helps clearing mucus from the sinus passages
★ Stimulates blood circulation to the lungs
For supporting health on all levels, we recommend lungwort in its pure, natural form. Lungwort is one of the many high-quality, plant-based ingredients available on Herboxa Nutrition. Lungwort capsules are an important natural tool designed to
support lung and respiratory health.
If you want to be like Rebecca and revitalize your lungs,
try Herboxa Lungwort on a special price.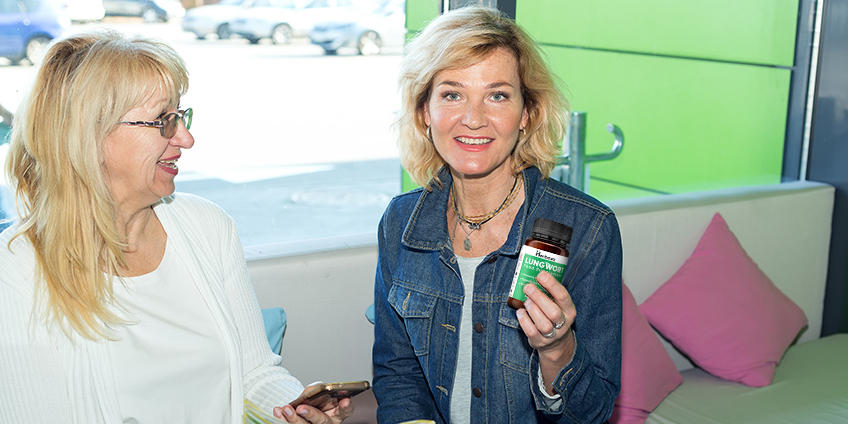 Here are some reviews from Herboxa's clients: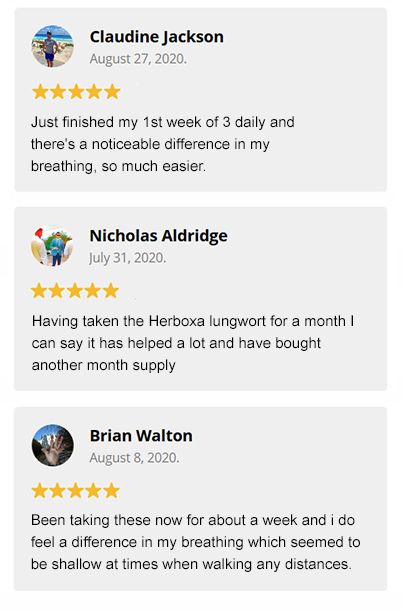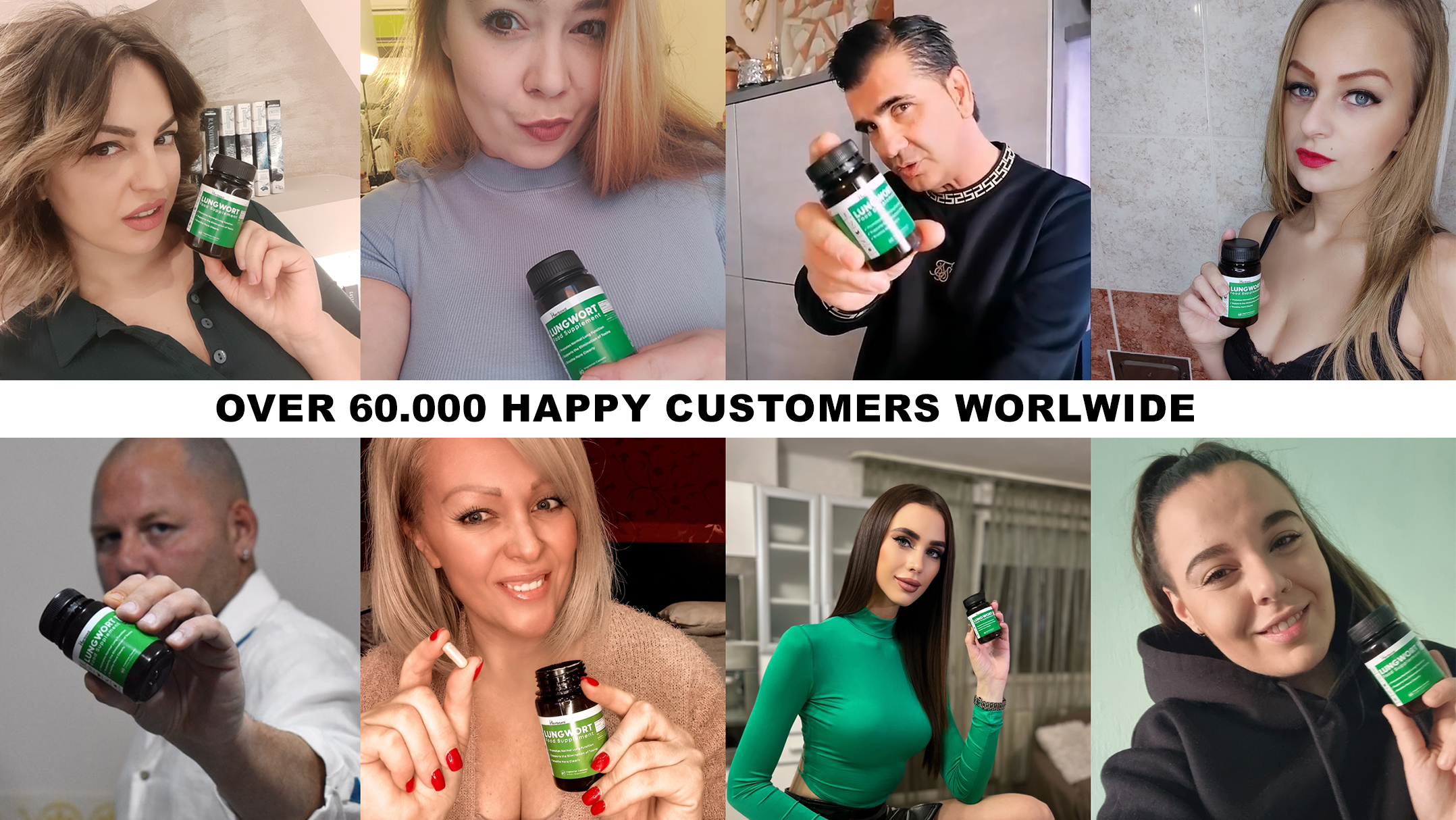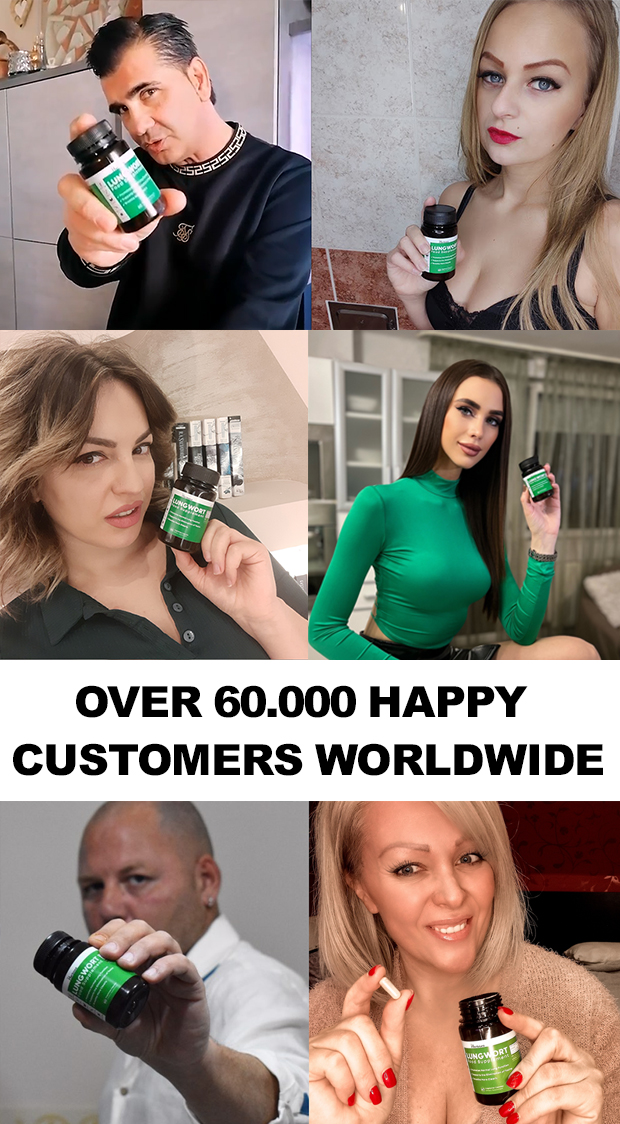 Comments